Get To Know Your Rugs.
Watch our educational videos.
There are benefits to having your rugs professionally washed and cared for.
A thorough rug cleaning will help remove stains and odors, remove allergens like dust, pollen, and pet hair from your rug, and you will discover small repairs early, before they become large repairs, enabling you to preserve your rug for many generations more.
When a rug is given into our care we are able to wash, repair, perform color corrections, and protect against future stains.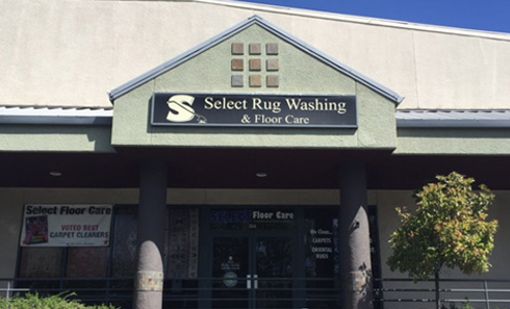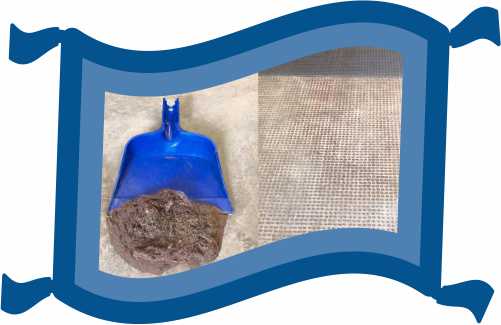 Removing the loose dry soil from your rugs is one of the most important steps in proper area rug cleaning. Did you know that an 8 x 10 rug can easily hold over 10lbs of soil deep in its fibers before it becomes visibly dirty? These dry soils can damage the natural fibers of your rug, destroy its appearance and reduce the life of the rug by years.
If the dust and soil is not removed prior to the rug being washed it can turn to a thick mud. At Select Rug Washing we use several different methods to 'dust' your rugs based on the construction and fibers that make up the rugs. This dusting process helps to remove many types of allergens, food remnants, pet dander, and worn fibers from the rug itself.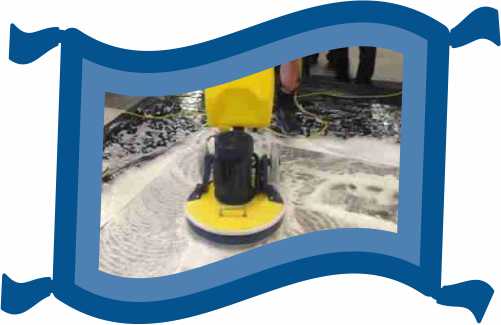 Rug washing looks like a simple task, but proper rug washing is more like a delicate balance between art and science, unlike carpet cleaning which uses high heat, surface cleaning technology, and strong chemistry. There are steps that must be taken in order to ensure an area rug is cleaned safely. That is why we employ experienced, professional technicians who receive ongoing education, certification, and training in rug washing, rug identification and construction, and rug repairs.
While we prefer to use a water and shampoo method whenever possible, every so often the construction of a rug, unstable dyes, or pre-existing damage may deem it risky to clean in that way. That is why we are also capable of cleaning your rugs with low moisture and dry cleaning methods.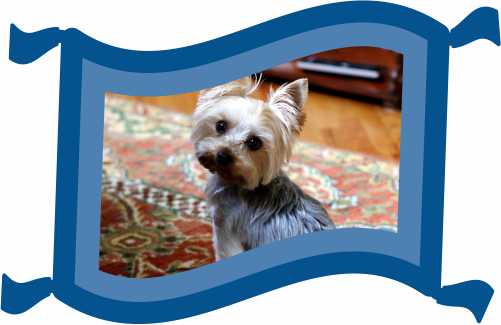 Pet Accident / Odor Removal
When it comes to pet odors, it's important to treat the entire rug, including the interior areas of the rug. Surface cleaning a rug to remove urine or feces with products from your local grocery store or pet store won't reach deep inside the rugs fibers where odor-causing bacteria resides.
Ask about our  pet odor treatments and rest easy knowing your soiled rugs can once again smell clean and fresh. We Guarantee it!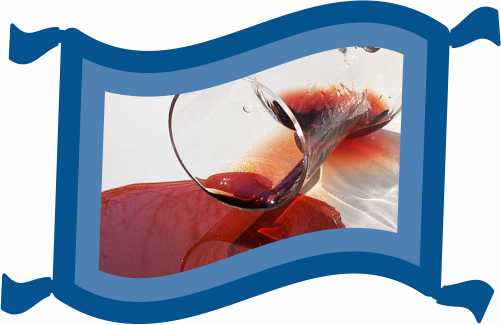 Wool / Fabric / Stain Protector
Our customers often ask us to apply protector to their area rugs as part of our professional rug care services. While protector doesn't guarantee that your rug will not come into contact with stains and spills, it can provide some additional time for you to clean up a spill or stain before it becomes permanent.
On rugs without protectant, liquid spills can soak into the rugs fibers quickly and possible become permanent. Having Select Rug Washing apply protectant to your rug also helps dirt and soils to come up during normal vacuuming.
Ask us today about fabrice protectant for your rugs and other fine textiles.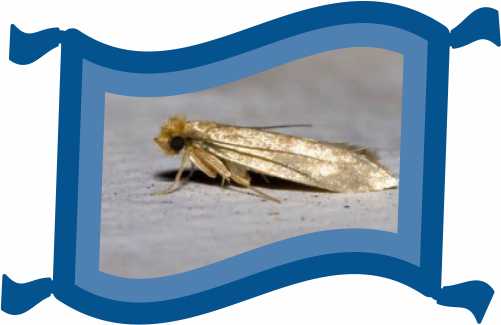 Do you think you might have moths on your rugs?
If you even suspect that you might have moths, contact us right away before the problem gets worse.
Our technicians will come inspect your rugs and if necessary wrap and remove the infested rugs from your home. We will take the rugs to our shop where we can determine the best remedy to prevent the spread of cloth eating moths that can permanently damage your treasured rugs. If damage has already occurred, we can discuss they types of repairs possible. See our Rug / Fringe Repair service below.
If you are considering storing your rugs for future use, let us apply a preventative moth treatment and wrap them for storage. See our Rug Wrap / Storage service below.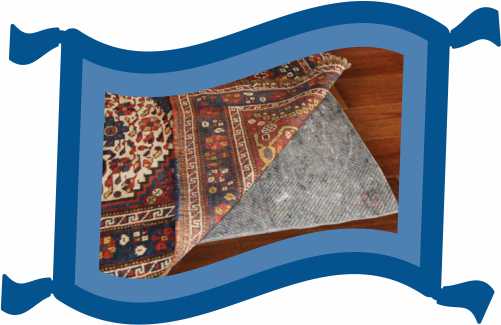 One of the most often overlooked items related to area rugs is the use of a rug pad or cushion. Many people are not aware of the many benefits of having rug cushion installed with their rugs. Ask us about having rug pad tailor fit to the style and size of your area rugs, and enjoy a softer feel when walking on your rugs and the protection for your rugs and floors that properly fit pad can provide.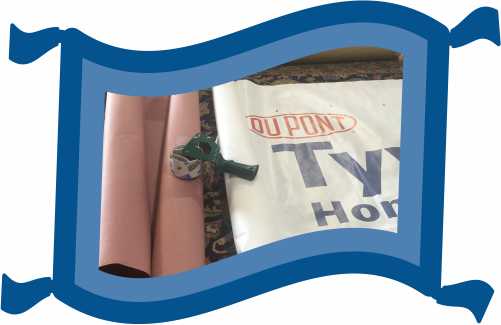 At Select Rug Washing we use only quality materials designed to protect your valuable rugs if they are being shipped or stored for an extended period of time. We use the same materials often chosen by dealers and showrooms of fine antique, Persian, and Oriental rugs when preparing a rug for storage or transport.  The materials are designed to withstand punctures or tears that can expose your rugs to dirt, damage, or rug moths or insects. Select Rug Washing will offer to hold your rug at our facility for up to 30 days from the time service is completed. Additional care and fees are required for longer storage.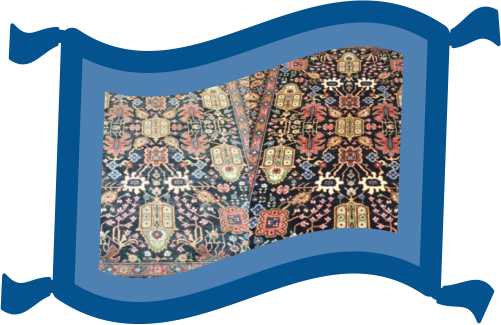 The dyes used in many handwoven area rugs can become damaged over time for a number of reasons. Rug owners often mistakenly cause damage to the dyes used in rugs with the use of over-the-counter spot cleaning products.  These products are often too aggresive for the delicate natural fibers of handwoven textils. Another very common cause of damage to rug dyes is pet urine. The longer an urine stain goes untreated the more lasting the damage to the rug can be.  Fortunately we have the training and tools available to rescue rugs that you might otherwise consider replacing.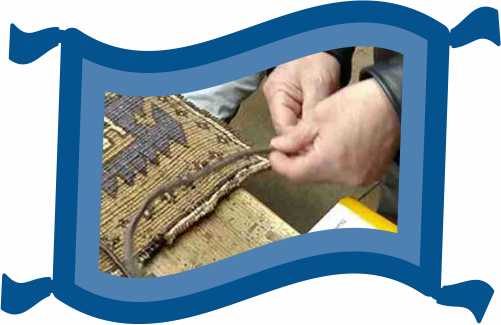 Rugs can become damaged in a number of ways, from pets chewing or urinating on the rugs, fool spills, kids playing, or even damage caused by improper vacuuming of rugs. When rugs are brought into our shop we perform a thorough pre-inspection to identity any existing damage and recommend repairs to the rug or fringes to ensure that further damage does not occur during the wash process. We can repair many types of damage to your rugs in house, and for the most extensive of repairs we can ship the rugs to one of our trusted partners that specialize in restoring fine area rugs.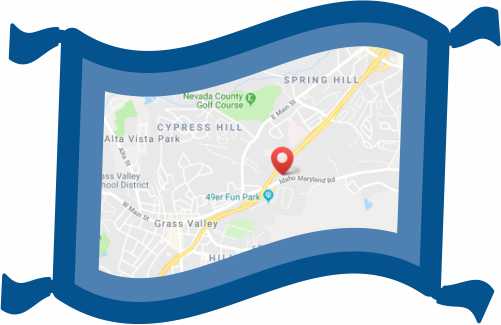 We offer FREE pick-up and delivery on any order over $350.00, otherwise a $50.00 pick up charge will be added.
We can move smaller pieces of furniture, such as end tables, small chairs etc.
We can not move large pieces of furniture, however we can recommend a moving company for these services if needed.
You may drop your rugs off Monday and Tuesday between the hours of 9:00 am – 2:00 pm. or you may call for appointments on other days of the week.
Select Rug Washing
354 Idaho Maryland Rd.
Grass Valley CA, 95945
(530) 477.2782
Hours
Mon - Fri 8 am - 5 pm
Saturday - Closed
Sunday - closed
We proudly service the following areas:
Auburn, El Dorado Hills, Folsom, Granite Bay, Grass Valley, Lake of the Pines, Lake Wildwood, Nevada City, Penn Valley, Roseville